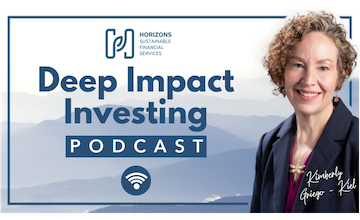 Episode 34 – Meet Horizons' Newest Team Members — With Bryanna Briley & Paul Perret
"Great things in business are never done by one person. They are done by a team of people." – Steve Jobs 
Meet Horizons Sustainable Financial Services' newest team members, Bryanna Briley and Paul Perret!
In this episode, get your official introduction to Bryanna and Paul and discover who they are both professionally and personally — and why they've joined the Horizons family.
In this episode, you will learn:
How Paul acquires new clients in Alabama 

Bryanna's insight on entering the socially conscious side of the financial industry

Paul's financial philosophy 

About Paul and Bryanna and their proudest achievements 

And more!
Tune in now to meet Bryanna and Paul and to learn how they will help Horizons clients join their financial goals with their personal values!
Resources:  Horizon Sustainable Financial Services: (505) 982-9661 | info@horizonssfs.com  | Facebook | Bryanna Briley 
Podcast: Play in new window | Download | Embed
Subscribe: Google Podcasts | Spotify | Stitcher | Email | TuneIn | RSS | More