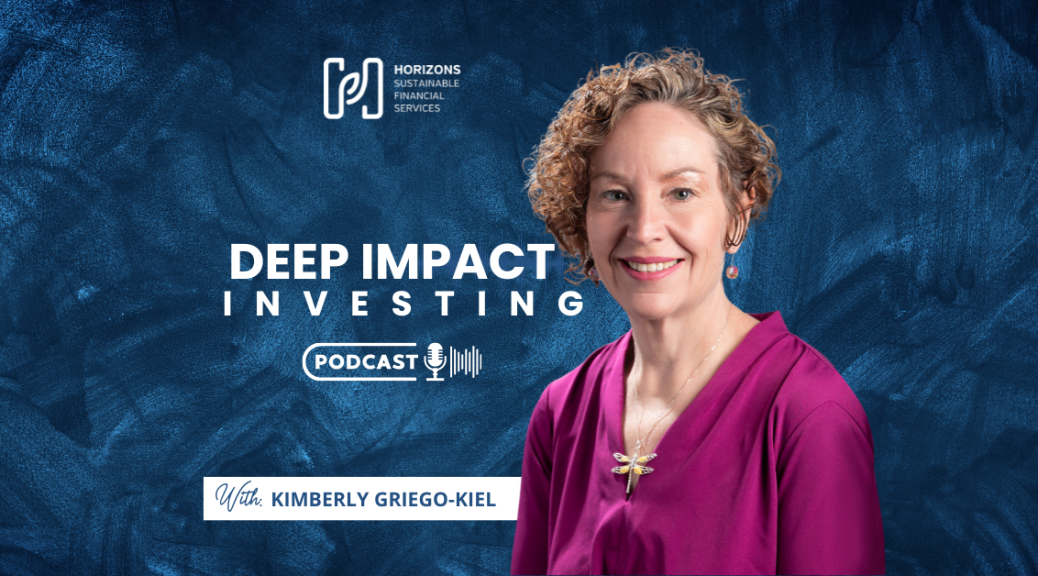 The Secret Sauce of Shareholder Engagement with Jonas Kron (Ep. 101)
The Secret Sauce of Shareholder Engagement with Jonas Kron (Ep. 101)
Are corporations genuinely keeping their promises?
In this revealing episode, Kimberly Griego-Kiel sits down with Jonas Kron, Chief Advocacy Officer at Trillium Asset Management, to unravel labor rights intricacies, shareholder proposal complexities, and how global companies are held accountable. 
Jonas, acclaimed by Fast Company for championing worker rights, explores the depths of Trillium's advocacy, tracing its roots and confronting the challenges to make corporations accountable.
Throughout this interview, Kimberly and Jonas discuss:
Resources:
Connect with Jonas Kron:
Connect with Kimberly Griego-Kiel and Johann Klaassen:

About Our Guest:
Jonas Kron, Senior Vice President and Director of Shareholder Advocacy, Trillium Asset Management
Jonas Kron is a senior vice president and Trillium's Director of Shareholder Advocacy. With over fifteen years of experience in shareholder advocacy, Jonas is responsible for leading and coordinating Trillium's extensive advocacy program, which works to engage companies on their environmental and social performance. His advocacy work includes direct communications with company leadership, investor education and awareness, shareholder proposals, and public policy advocacy at the municipal, state, and federal levels. Jonas is a member of the US SIF's Policy Committee. As a recognized legal expert in the field and a leader in shareholder advocacy, Jonas regularly represents Trillium in the media, at public events, and with clients. Jonas holds a J.D. and master's degree from Vermont Law School.
Podcast: Play in new window | Download | Embed
Subscribe: Google Podcasts | Spotify | Stitcher | Email | TuneIn | RSS | More