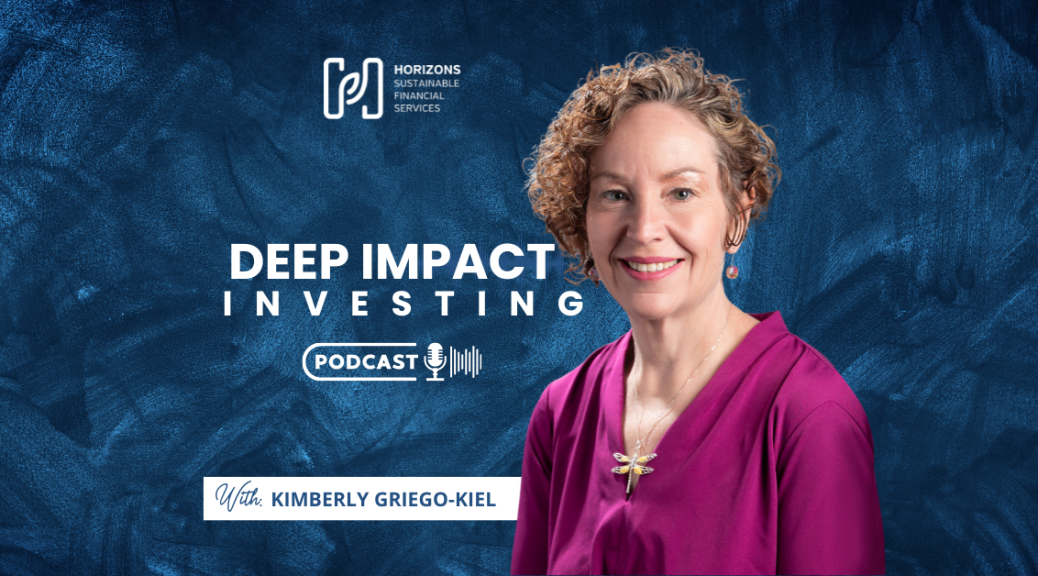 The Economic Principles of a Circular Economy (Ep. 100)
The Economic Principles of a Circular Economy (Ep. 100)
Did you ever imagine that your money could be the hero Earth needs?
Your dollar does more than you think.
From standout conversations to game-changing summits, discover what's shaping the sustainable future in this informative TED Talk-style (milestone) episode! 🎉
In this celebratory 100th episode of the Deep Impact Investing Podcast, host Kimberly Griego-Kiel unveils the secrets of the sustainable circular economy. 
Think it's just another buzzword? Think again. Kim is challenging the age-old norms of the 'take-make-waste' economy you're so familiar with.
In this episode, Kimberly unlocks:
How we can end waste, boost product value, and revive nature

What cradle-to-cradle, biomimicry, and industrial symbiosis are and why they're potential game-changers

How Equity, Resilience, and Transparency are reshaping Earth's destiny

The 9R Framework and its ability to change the recycling game 

How to work toward an economy where individuals, corporations, and markets sync perfectly

What to do about our consumption habits

And much more!
Resources:
Connect with Kimberly Griego-Kiel and Johann Klaassen:

Podcast: Play in new window | Download | Embed
Subscribe: Google Podcasts | Spotify | Stitcher | Email | TuneIn | RSS | More