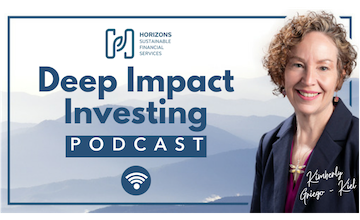 The Hidden Truths of Your Recycling Bin with Rose Griego-Kiel (Ep. 99)
You think you're green, but is your recycling bin lying to you?
In this compelling episode, Kimberly Griego-Kiel hosts a special conversation on the complex landscape of recycling with guest expert her wife, Rose Griego-Kiel. Together, they dig into the challenges, statistics, and potential solutions surrounding recycling systems, not just in the U.S. but globally.
Throughout the episode, Kimberly and Rose discuss:
Resources:
Connect with Rose Griego-Kiel:
Connect with Kimberly Griego-Kiel and Johann Klaassen:

About Our Guest:
Rose Griego-Kiel is a seasoned expert in accounting and financial analysis. Rose brings hands-on experience in both the corporate and non-profit worlds. She serves on multiple non-profit boards and is an advocate for financial transparency and ethical governance.
Podcast: Play in new window | Download | Embed
Subscribe: Google Podcasts | Spotify | Stitcher | Email | TuneIn | RSS | More