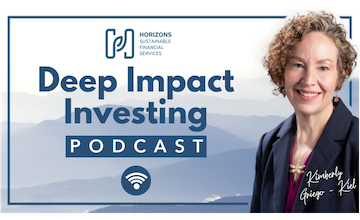 53. Fishy Fish: What You Should Really Know About Sustainable Seafood
Regardless of whether you enjoy seafood, the truth is, it's important to be informed about seafood's sustainable and unsustainable components.
That's exactly what Kim Griego-Kiel is here to help you learn in this week's episode.
Join in as Kim reveals how understanding seafood sustainability can help you make conscious decisions as a consumer. Plus, learn how you, too, can mitigate the harm caused to the environment when these marine creatures are extracted from their natural habitat.
Kim discusses:
The definition of

sustainably harvested seafood 

The role of regulatory agencies within the industry 

What bycatch is and why it should be eliminated

Ways to find labels and certifications for sustainable seafood

Easy ways to support sustainable seafood

Consequences of fishes being in the wrong habitat

And more!
Resources:
Connect with Kimberly Griego-Kiel:
Podcast: Play in new window | Download | Embed
Subscribe: Google Podcasts | Spotify | Stitcher | Email | TuneIn | RSS | More