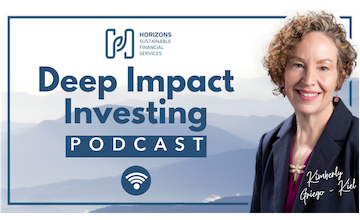 Saving Honey Bees & Ecological Agriculture (Ep. 83)
Honey bees are well-known and loved, but as the pollinator of 70% of the world's food crops, their practical extinction is a cause for concern.
In this episode, Kim Griego-Kiel unpacks how optimizing plant and soil health with ecological agriculture can help preserve these essential insects. Kim shares the findings from her research into honey bees and explores the connection between environmental farming and the future of our most important pollinator — the honey bee.
Kim discusses:
Ways honey bees are contributing to our food systems

The truth about pesticides 

Tips to protect honey bees and our health

How ecological agriculture helps preserve wild habitats and the soil

And more!
Resources:
Connect with Kimberly Griego-Kiel
Podcast: Play in new window | Download | Embed
Subscribe: Google Podcasts | Spotify | Stitcher | Email | TuneIn | RSS | More