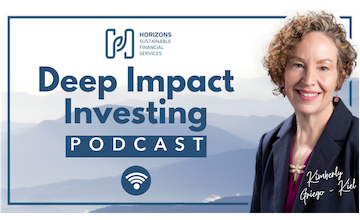 Koffee with Kim: Exploring Interesting & Fun Financial Aspects (Ep. 86)
In this episode of Deep Impact Investing, Kimberly Griego-Kiel is all about unveiling the American financial reality.
This week, Kim takes listeners on a journey through the world of finance, from the history of the stock exchange to the current state of personal finances in the US. 
Kim covers a range of interesting and surprising areas of finance, providing insights into the world of the markets and even the daily financial reality of ordinary Americans.
Kim discusses:
When was the first stock exchange established

The cost of producing money

The truth about US debt

Ways financial security varies depending on race, culture, and households

What you should know about being financially healthy: Some must-know stats

And more!
Connect with Kimberly Griego-Kiel:
Podcast: Play in new window | Download | Embed
Subscribe: Google Podcasts | Spotify | Stitcher | Email | TuneIn | RSS | More