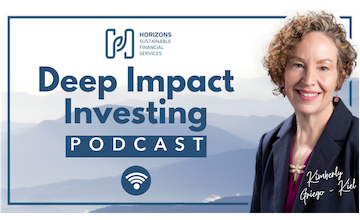 What You Should Know About The Conservation Work in Southern Africa — Part 2 (Ep.82)
In the first part of this two-parter miniseries, Kim Griego-Kiel detailed her incredible experience traveling to Zimbabwe and Zambia with Priscilla Plummer from Global Sojourns Giving Circle.
Now, in part two, Kim continues unpacking the memorable moments from her journey to Southern Africa. This time she outlines her safari experience and the conservation work happening in this region of the world. 
Kim takes listeners on the journey of her game drive and shares the ins and outs of their conservation efforts. Listeners, get ready to get an account of Kim's experience with prime wildlife viewing and hear about what activists in Zimbabwe are doing to conserve the water and wildlife in Southern Africa. 
Kim discusses:
The efforts to preserve African wildlife in Zimbabwe

How her experience with wildlife viewing and being near animals changed her perspective on appreciating nature

The conservation efforts that are going on with water systems in Zimbabwe

How to get the best out of a safari experience

And more!
Resources:
Connect with Kimberly Griego-Kiel:
Podcast: Play in new window | Download | Embed
Subscribe: Google Podcasts | Spotify | Stitcher | Email | TuneIn | RSS | More