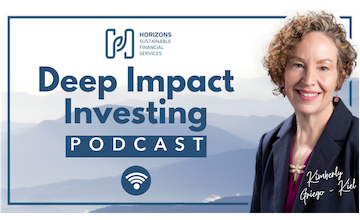 Emotional Finance: Advisors & Investors, Here's How To Deal With Market Volatility (Ep. 94)
Emotional Finance: Advisors & Investors, Here's How To Deal With Market Volatility (Ep. 94)
Understanding the practical and emotional aspects of investing is essential for every investor. 
Whether you lean towards practical thinking or find yourself more aligned with emotional thinking, this episode will provide valuable guidance to help you thrive in this ever-changing market.
This week, Kim Griego-Kiel explores the fascinating world of emotional finance while uncovering tips and tricks you can use to tackle fear and anxiety when it comes to market volatility. 
We all know that investing in the markets can be both exciting and nerve-wracking, but understanding how to manage volatility is key to achieving long-term financial success.
Kim discusses:
Practical strategies for capitalizing on market downturns and finding investment opportunities during times of volatility

The importance of creating a well-defined investment plan and sticking with it for long-term financial growth

 How to analyze your current portfolio and make informed investment decisions

Ways to manage emotions in response to market fluctuations

And more!
Connect with Kimberly Griego-Kiel and Johann Klaassen:

Podcast: Play in new window | Download | Embed
Subscribe: Google Podcasts | Spotify | Stitcher | Email | TuneIn | RSS | More