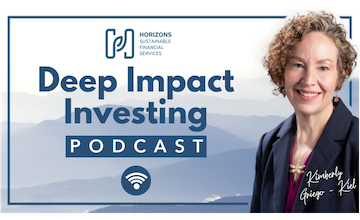 Here's How Money Is Emotional with Christine Luken (Ep. 96)
Here's How Money Is Emotional with Christine Luken (Ep. 96)
Ready to navigate the emotional side of money and how it can significantly impact our financial decisions?

This week, Christine Luken, Financial Dignity® Coach and author of the groundbreaking book "Money Is Emotional," joins Kim Griego-Kiel to share her personal experiences and expertise as a financial coach to revolutionize your perspective and relationship with money.

Listen in as Kim and Christine delve into the profound connection between emotions and money, exploring how it can significantly shape our choices concerning personal finance and the financial decisions we make.

They discuss:
Resources:
Connect with Christine Luken:

Connect with Kimberly Griego-Kiel and Johann Klaassen:

About Our Guest:
Christine Luken is your go-to expert for mastering your finances and achieving true financial success. With her unwavering dedication as the Founder of the Financial Dignity® Movement and a Certified Financial Counselor, Christine has spent the last fourteen years empowering hundreds of high-earning professionals to conquer overwhelming debt and skyrocket their net worth.
With a prolific portfolio of three influential books—namely, "Money Is Emotional," "Manage Money Like a Boss," and "Financial Dignity® After Divorce"—Christine has garnered recognition through more than 100 appearances on prestigious platforms such as podcasts, TV shows, and radio interviews. Her expertise has solidified her position as the foremost authority on the intricate relationship between money and emotions.
Beyond her coaching endeavors from her esteemed office in Cincinnati, Christine's passion for her craft extends to her roles as a Certified Divorce Specialist and a valued member of the Financial Therapy Association. When she's not empowering her clients, you can find her indulging in the company of a captivating book accompanied by her beloved fluffy cat, all while savoring the aroma of a robust cup of coffee. With Christine Luken by your side, financial success and personal fulfillment are well within reach.
Podcast: Play in new window | Download | Embed
Subscribe: Google Podcasts | Spotify | Stitcher | Email | TuneIn | RSS | More